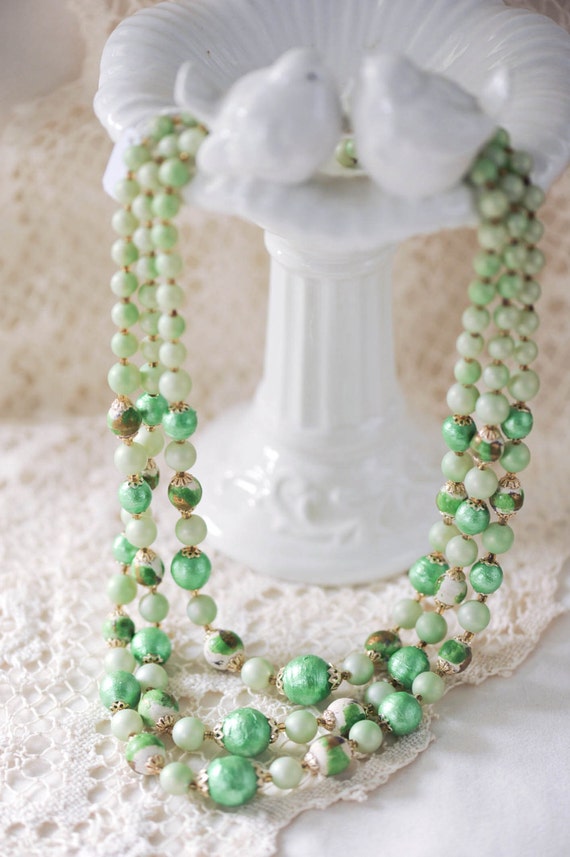 I am a vintage lover at heart, and I drive my sister crazy when we go to antique shows and flea markets together. One glimpse at a vintage jewelry booth and I'm drawn in like a magnet, having to look at absolutely everything. I am the odd girl who always asks vendors for broken jewelry! Jewelry from the 1950s and 60s was so well-made, it's a shame to let it end up in a landfill just because the pin broke or a rhinestone fell out. I spend a lot of time scouring markets and eBay for anything that can be made into something else. It doesn't have to be perfect- a missing rhinestone or a heavily-aged look only add to the charm for me. Much to my delight, I recently discovered a warehouse that deals in vintage, uncirculated beads and other odd items. I only allow myself an annual trip there because I'd probably spend all my grocery money on beads!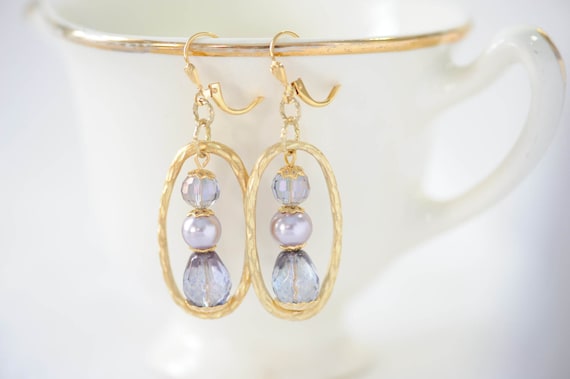 I am heavily influenced by the Victorian and Edwardian eras. It was an age where women wore ruffles and lace on a daily basis, and were expected to be feminine. I am a die-hard romantic, and that shines through in my designs.
Trendy
and
hip
are two words you'll never hear me use to describe my style! I design classic pieces that are meant to become heirlooms- pieces that appeal to the romantic in all of us. I love that fact that it's now acceptable to wear pearls or a glittery necklace with a t-shirt and jeans. We are no longer limited to saving our best jewelry for when we are all dressed up!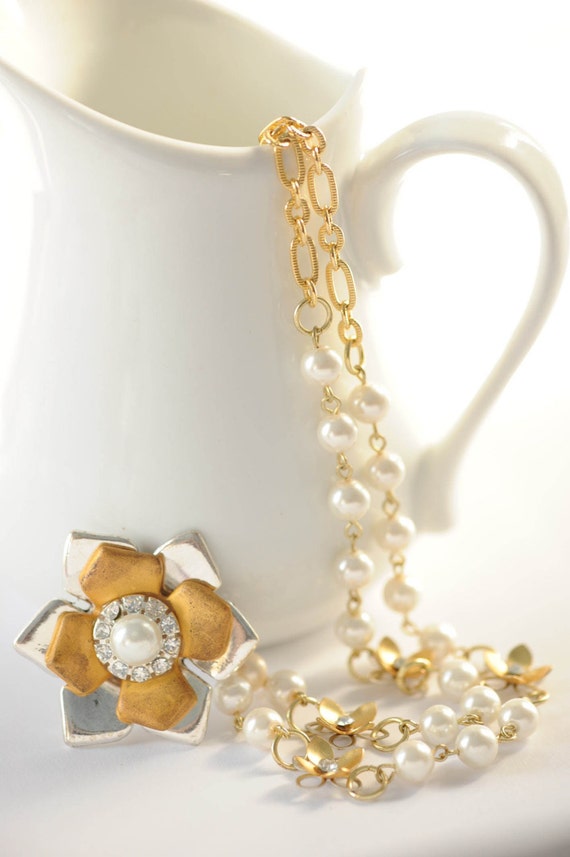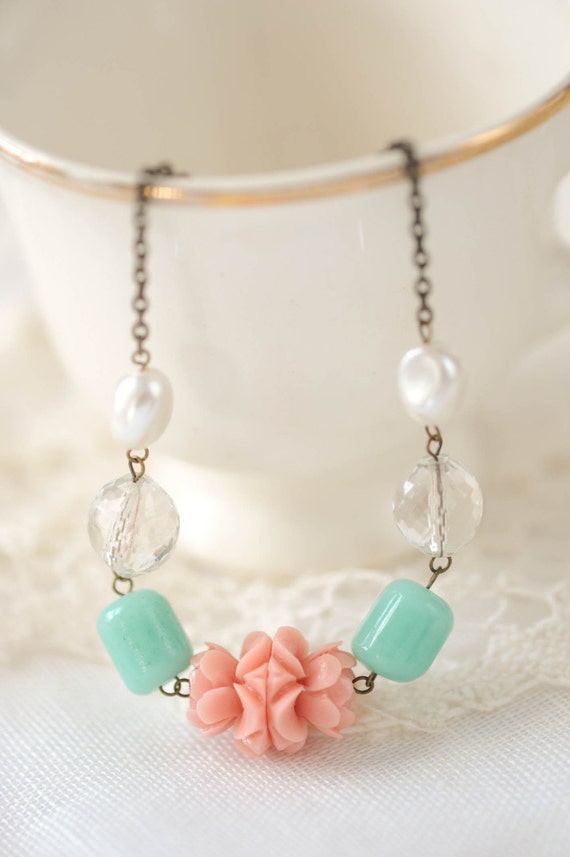 I love things that sparkle, and I try to include a little bit in most of my pieces. There are so many unique and gorgeous choices in vintage bead designs that simply don't exist today, and I try to make sure they get center stage when used in a piece. The vintage beads I uses are always of a limited supply, so I will often mix them with new beads to help keep costs down. Sometimes, I have a little trouble letting go! There have been a few pieces I've completed, then taken one look at the final product and said, 'No way am I selling this one!' It doesn't happen often, thank goodness, but there are times when a piece is just so "me" that I can't let it go. Then, of course, there are the times when something looked much better in my mind than in actuality. Oh, yes, I've worked for an hour or two on something and then decided it was just hideous. But that's the beauty of handmade; I can take it apart and make it into something better. I sometimes have to remind myself that, as an artist, I have the freedom to choose to start over. It's okay to make mistakes, it's okay to not like something you've made. More often than not, if you put it down and walk away for awhile, you'll make something truly fantastic when you try again.
Click on the photos to be taken to Tracy's shop!
Tracy Weed of The Tiny Wren has been crafting all of her life-one of her earliest memories is making mouse Christmas ornaments out of walnut shell halves with her grandmother. Jewelry design is a fairly recent venture for her, but it didn't take long to get hooked! Tracy loves the Victorian era, and is heavily influenced by the romance of the period. She loves to take vintage jewelry that is broken or otherwise unwearable and rework it into new designs that can be loved again.
Instagram | Facebook