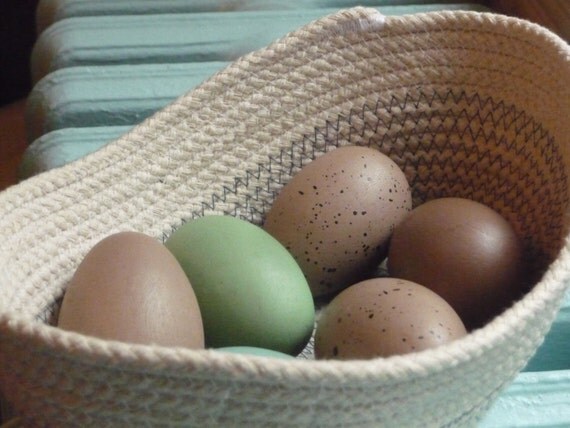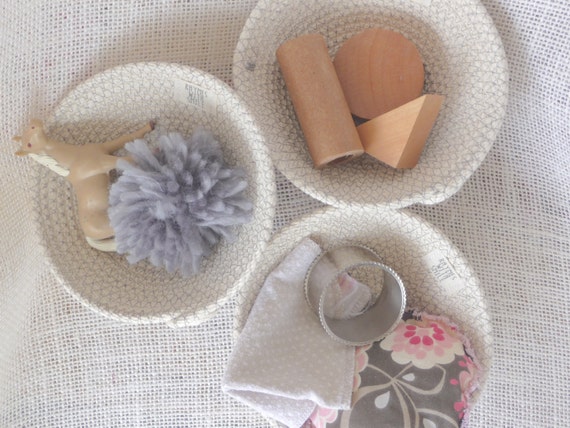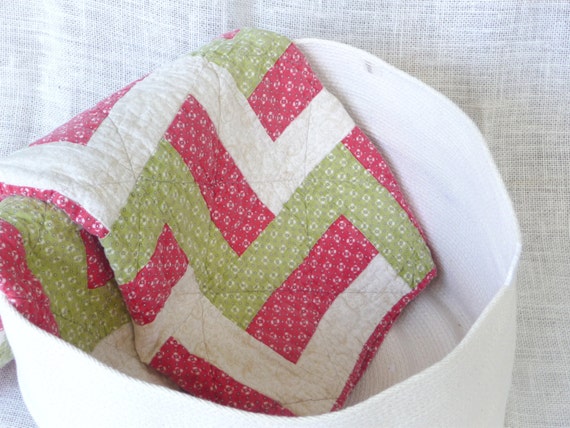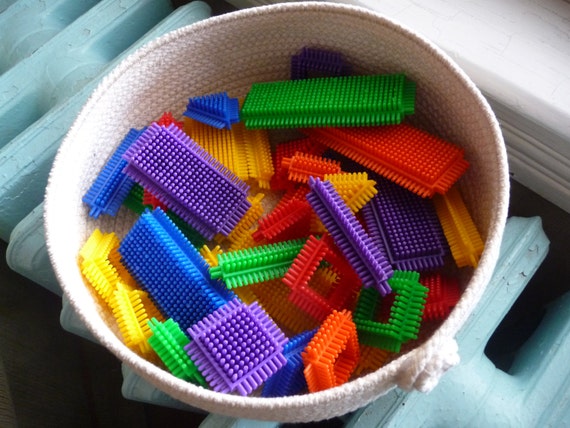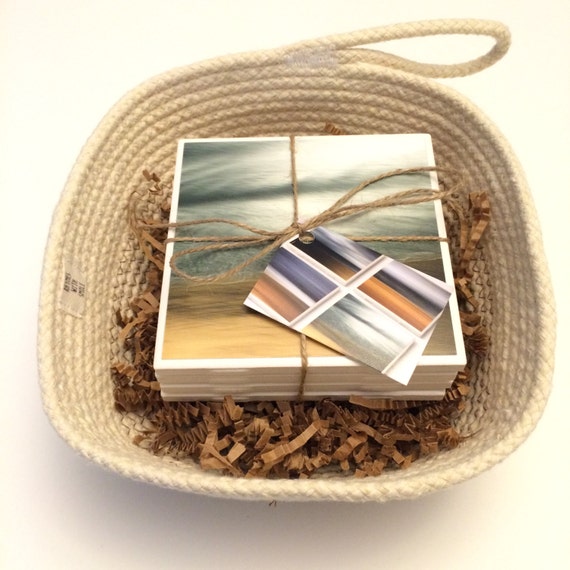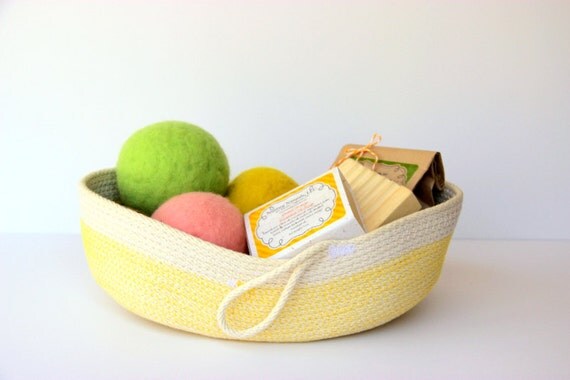 Everyone loves a basket, right? But a common question I get is, "What can I put in it?"
These baskets can be used in any room of the house for organization and storage - towels in the bathroom, magazines in the den, snacks in the kitchen, keys by the door, etc. They are great for toys, blocks, and books in a child's room. They make gift giving a little easier - add a few treats and tie a ribbon around it for eco-friendly gifting. Consider using baskets as party favors, holiday centerpieces, wedding gifts, and home decor. With many color options and custom sizes available, it will be easy to find a place for a basket in your home.
Click on the photos above to take you to the individual baskets, or go to my shop homepage,
Rhymes With Smile
to see more options.
Katherine Lile is the chief basketeer and queen bee of
Rhymes With Smile
. She learned coiled rope basketry and quilting from her mother, and hopes to pass on some awesome crafty skills to her own two children. For now, baskets and quilts take up most of the magical Kid Naptime Hours. When not at the sewing machine, you can find her growing tomatoes, enjoying the outdoors with her family and dog, or trying to drink an entire cup of coffee while it's hot.
Facebook
|
Twitter |
Email