As with any item listed online, pictures can either make or break a sale. The images you post need to evoke the feeling for the seller that the item is right in front of them, within reach. Something they feel they can reach out and touch, something that they can picture sitting in their own home, wearing on their wrist, or holding it in their hands. For vintage sellers, the task can sometimes be much harder. Every item we sell rouses a unique sense of the past, where the item originated, and the shape it is in today. When selling vintage, it is important to show the item in it's best light, but to also make sure the item is correctly portrayed - every nick, flaw or sign of age.
As a seller of vintage goods online on Etsy for over three years, I have struggled with these exact facts- what is the best way to show my item? How can I make prospective buyers see all the fabulous assets of my item, especially what I like to call, those items that are in vintage condition and show their age. I have come up with several tips on how to show your vintage item in the best way possible to online shoppers:
1. Background matters:
I struggled and struggled and struggled with backgrounds and never could make my photos look like they were "professional" so to speak. I envied the top selling shops and their amazing photography skills. Low and behold, with some constant admiring of my favorite shops and some online snooping, I found out how to utilize materials I had lying around my house to create my own little studio using a simple white poster board as a background. The key, I found, was the simpler the better. Avoid busy backgrounds that can draw away from your item- your item should be the main focus of the picture. While I personally prefer a white background, I am also drawn to wood backgrounds and simple textured backgrounds, like linen. Take a few shots to see what works best - try showing the item in front of a white poster board, lying on burlap, on your studio table, etc.
2. Show your item's flaws in the photograph:
Unless the vintage item is deadstock and still new in the package, it will surely have some flaws. Do not try to take a picture where the scratch is hard to see or the ding is on the other side. Many customers love the vintage items for their wear and tear appeal and seek out the rusty and dinged. I refer to these items in my own shop as having "vintage character" Make sure your photos include the good and the not so good-you never want to mislead a buyer. Show it up-close.
3. Close-Up:
Speaking of showing your items up-close, don't forget a close-up photo in your listings. A close-up allows your potential buyer to envision the item's texture.
4. Natural light is your friend:
When possible, I prefer shooting outdoors out of direct sunlight or indoors in an area with lot of natural light flowing in, but not flowing directly where you will be photographing.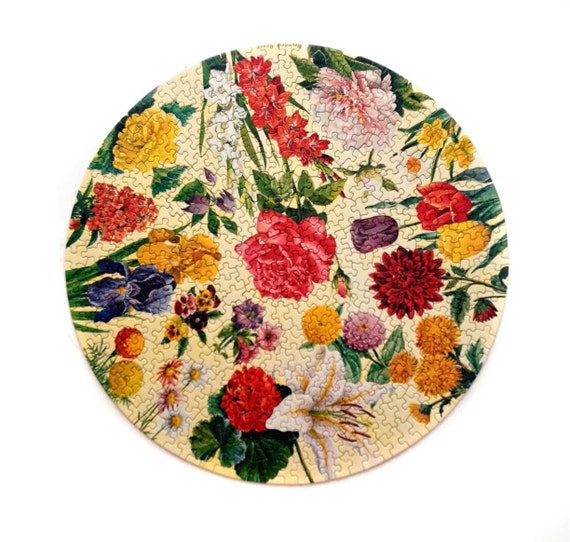 5. Take many, many, many photos:
When photographing, I sometimes take up to 20 photos of each item with many different angles. When I load them onto my computer, I narrow them down to the five that Etsy allows per listing. Seeing all the images one the one screen allows me to pick the five that best represent my item, getting many different angles.
6. Props props props!
Showing other items with the items being listed helps customers to envision the item displayed in their home next to their things. If the item is something that would look great on a bookshelf in the living room, add some books next to it. If you're selling a basket, fill it with something! Also gives the customer a better idea of the size of the items (because we are all guilty of thinking something will be much bigger or vice versa until we actually see it in person. *When using props, always remember to use a disclaimer stating exactly what the listing is for, "ie: books used in the listing images are for display purposes only and not included in the listing. If you don't add this disclaimer, customers may be wondering why their new item doesn't come with the lovely pine cone featured next to it.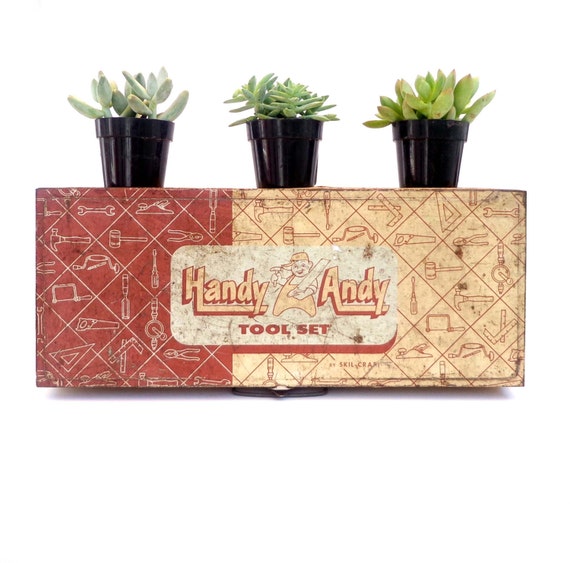 *HINT: use items from your current inventory as props, too. This way you can say "Like the book collection I have featured in the photograph? View the listing here!"
If at first you don't succeed, try try again! Trial and error is the best way to see what personally works for your shop and your items, there is no "one-size fits all" way that your listings can be photographed. Enjoy the process!
Jessica Labowski of
Start Talking Vintage
: Jessica is a 23-year old recent college graduate who has developed a passion for all things vintage and the rich history they carry. She enjoys treasure hunting for historic beauties at estate sales, crafting, sewing and DIY projects (especially those that upcycle vintage items and give then new, modern appeal!) Stop by to take a look at her curated vintage treasures and handmade, vintage-inspired goods.