"I feel particularly blessed to have found my passion at a very young age and now have the great fortune to make art out of my home studio with my kids often getting in on the action. Having a busy family life means I fit work in whenever possible whether it means early mornings, naptimes, or late nights. It isn't always easy, but I feel like I'm living the dream!
I have always known that I wanted to work as an artist, but for many years I wasn't sure how to go about actually making it a career. After college I spent time teaching art at a private school and working at a gallery part time. I really enjoyed those jobs, but I felt the itch to create more on my own. I thought it was time to try to start selling my work. I consider my expertise to be in drawing and painting, but fell in love with making pottery during college.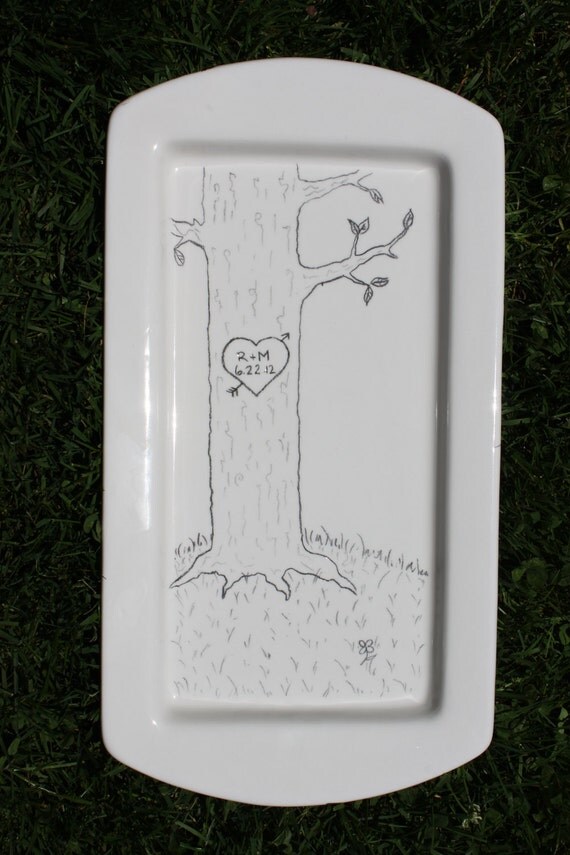 I had heard about Etsy in 2010 and thought, "what can I lose?" and so I created a shop. I had my first sale in less than 24 hours and I was hooked. I've learned a lot about running a business since then and how important it is to value your own time and talent. If you don't, no one else will. My most popular items have been custom recipe platters and wedding gifts. I have more product ideas than I have time and that makes me excited for the future."
Find more of Ruthie's work in her
Etsy
shop
***
Would you like to be a featured in the Shop Spotlight?