2015 is almost here- can you believe it? This year has completely flown by and we've had such an amazing year! We took a peek through a few of our local friends' Etsy shops to find the perfect calendar options for the coming year. If you are calendar-less, or still need a gift, here are some fantastic options from Connecticut businesses: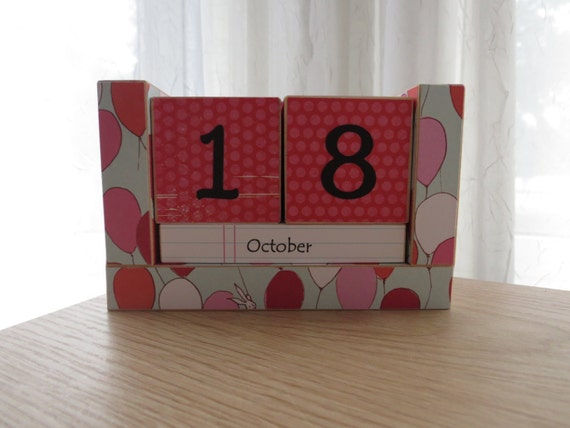 Queen Vanna Creations
These wooden block perpetual calendars are awesome because they never go out of date- since there is no year on them, they can be used over and over. It's super useful because kids can physically change the date to see that it is a different number if they are working on that concept. These calendars can sit on a desk or a shelf or a counter, and they make awesome teacher gifts.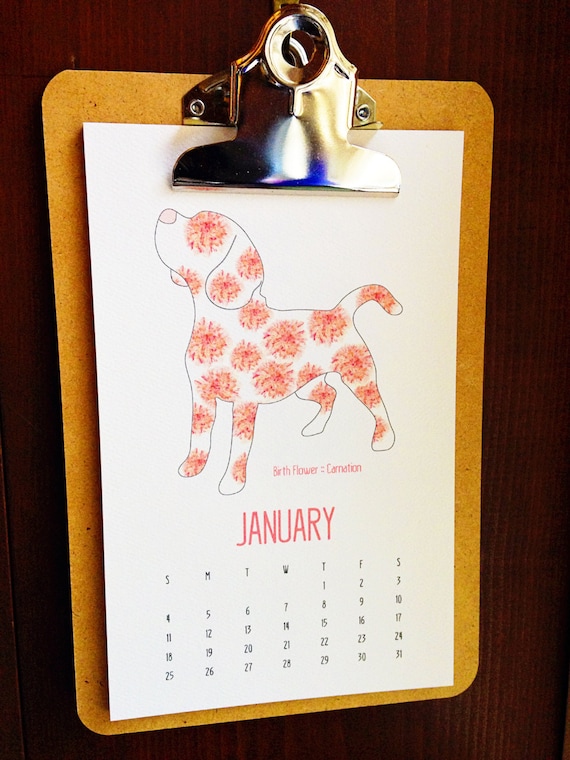 RiverDog Prints
Dog lover? Know a dog lover? This dog-meets-birth-flower calendar comes complete with a small clipboard, making it perfect and easy to hang on an office wall or other small space. Each month brings you a new pup to enjoy.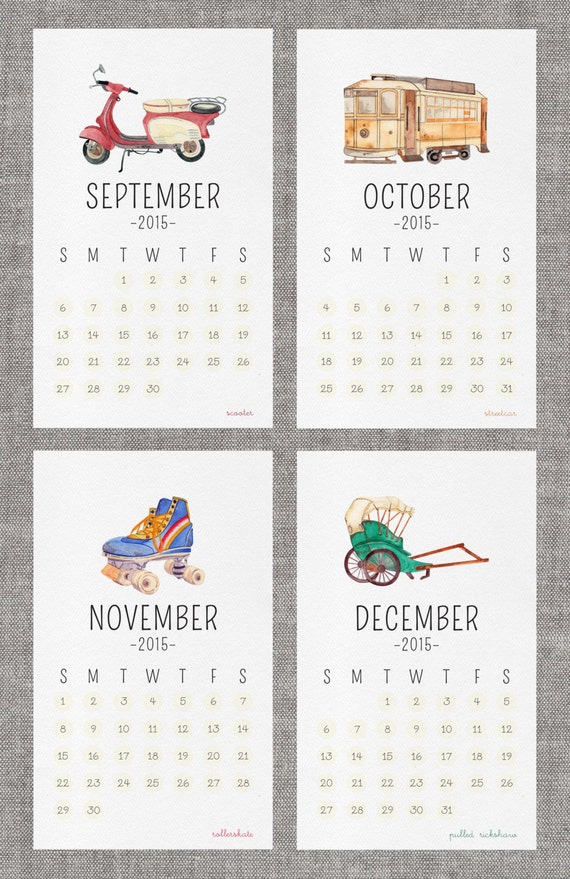 freckle paper
Still looking for a gift for the guy in your life? Check out this calendar called "A Year of Go", with a different object of motion on each month. Hangable or frameable, these beautiful watercolor illustrations will keep you smiling all year.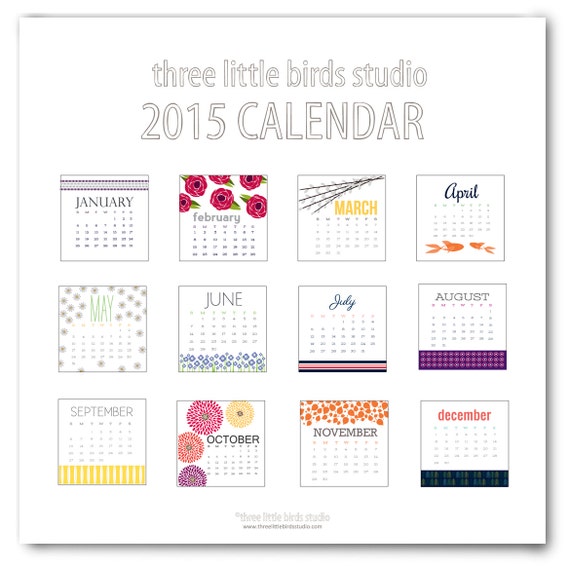 three little birds studio
This frameable calendar with sleek, clean designs would be perfect to hang in any room of your house, or they can be featured on a small easel and placed on a tabletop. Fun and functional art that offers a pop of color.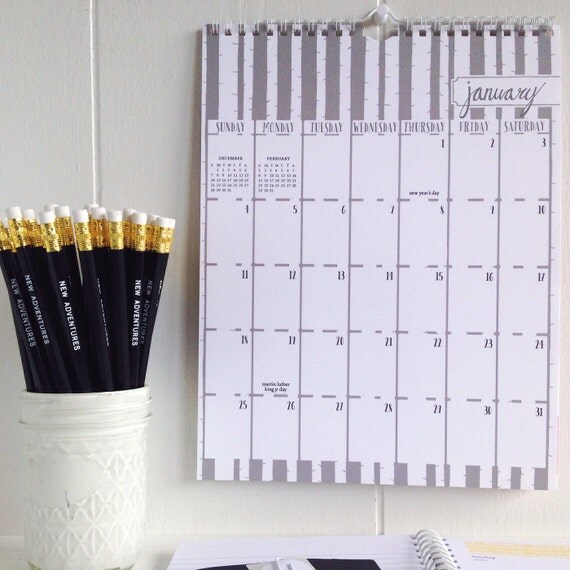 Letter C Design
Each page of this hanging calendar is a soft, stylish print, and the large day blocks make it perfect for scheduling. Hang it in your office or kitchen to keep track of appointments and events.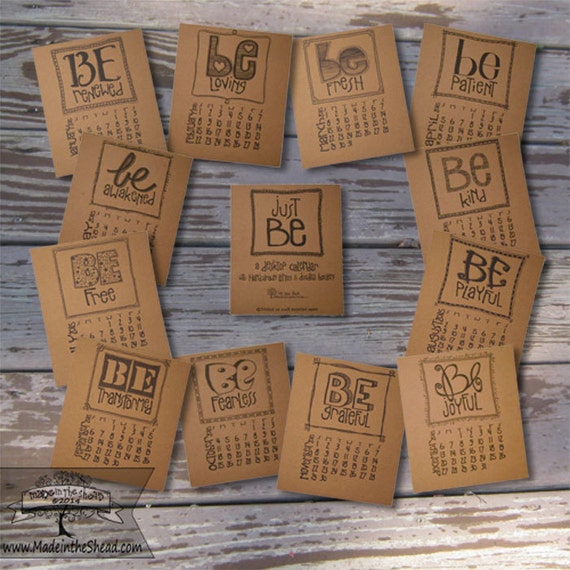 Made in the Shea'd
This desktop calendar is an eco-friendly choice, being printed on recycled paper. The bold designs will motivate you to be your best self each month.
Here's to a fabulous 2015! Which one would you choose?